Kingdom souvenir hall, kingdom restaurant, vegetable direct sales floor ...
Let's enjoy the fun that can only be experienced here!
Kinoko Okoku is speciality gift shop center
Kinoko Okoku, which means Mushroom Kingdom, is a speciality gift store and shopping center. There is also a restaurant inside offering a menu of unique Hokkaido food and mushroom-based dishes. There are two stores, the main one is in Otaki Ward, Date City and the other store is in Niki Town.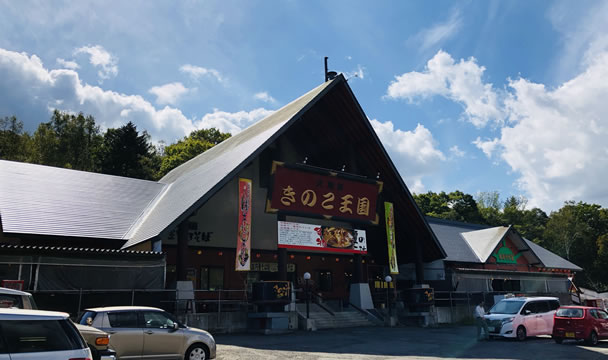 The main store is a 60-minute drive from Chitose Airport. The route is close to tourist attractions such as Lake Toya and Lake Shikotsu. The address is 637-1 Sankaidaki, Otaki, DateCity, Hokkaido.
MAP http://bit.ly/2Glxbcn

The Niki location is 60 minutes from Chitose Airport by expressway. It is located halfway between Otaru City, Niseko and Kutchan. The address is Oe 1-chome, 930 Niki, Youichi-gun, Hokkaido.
MAP http://bit.ly/2V0DA6b
Popular menu and products